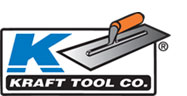 Ron Meyer and Si Kraft established the Kraft Tool Co.® in 1981. Forty years later Kraft Tool Co.® continues to maintain high standards of manufacturing only quality products made in the USA. As a trusted name in the hand tool industry, Kraft Tool is proud of the "Hand Krafted" workmanship attributed to every product. Our goal is simple: Maintain quality, provide good service and offer new innovative products.
Kraft Tool's product line is manufactured for the Professional Craftsman. Our tools are created for everyday use by the professional cement finisher, brick mason, asphalt paver, tile setter, plasterer, or drywall craftsman.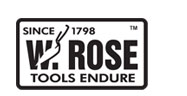 W. Rose™  was established in 1798, by William Rose in Blockley Township Pennsylvania. Originally a blacksmith shop making cavalry sabers and many officer swords for the United States Army. In 1864, he began specializing in edged tools, knives and trowels. In 1884 the manufacturing facility moved to Sharon Hill, PA, where brick trowels continue to be made today. In 2001, Kraft Tool Co.® acquired the W.Rose™ Brick Trowel Co. Kraft remains dedicated to maintaining the legendary quality of W. Rose™ products. 
W.Rose™ Bricklayer's Tools are the World's Finest.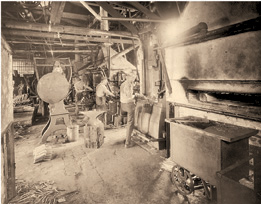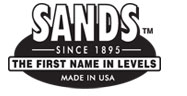 Sands® Level and Tool  established in 1895 carefully guards their reputation as one of the largest level manufacturing businesses in the world. Julius Sand, the inventor of Sands® Levels was a bricklayer and in 1895 invented the Sands type of "Solid Set" vials. He also originated the aluminum type level to offer a lightweight level for the tradesman. In 2005, Kraft Tool Co® acquired Sands® Level and Tool from Harmon Inc. Sands® prides itself on producing quality levels for the professional.
"Sands Levels Tell The Truth"®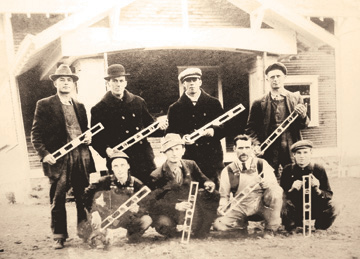 Superior Tile Cutter®, Inc . established in 1930 is the pioneer manufacturer of quality, durable ceramic tile cutters, carbide tipped nippers, chisels, hammers, scribes and cutter wheels. Superior continues to maintain the important standards of manufacturing the highest quality tile cutters, nippers and a variety of installation tools. Superior's 91 year history prides itself on manufacturing products that will last the professional tradesman a lifetime. In 2003, Kraft Tool Co.® acquired Superior Tile Cutter® and continues to make Superior the company of quality and choice. 
Superior Tile Cutter® remains the choice of Professional Tile Setters around the world.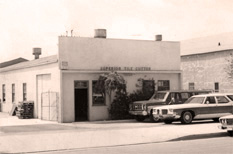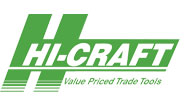 Kraft Tool Co.® continues to expand our family of tools by offering "Value Priced Trade Tools" called  Hi-Craft® . These are additions to our already expanded line of tools, offering homeowner tools at a value price.